News
Schulek Study Trip at the B+N Office in Prague and at Two Major Partners
Within their successful co-operation going on for several years, B+N Referencia Zrt. and the Schulek Frigyes Dual Language Construction Technology Secondary School of Budapest announced a joint competition for students for creating a concept for a classroom. Each of the 12 entries submitted were of really high professional standards and carefully thought-out. The jury chose the team called 'This team name is already taken' to be the winner and their project is going to be implemented by the company. B+N Referencia Zrt. has also organised a professional and leisure trip for the members of the winning team to Prague.
The students were welcomed in the central office of the company in the capitol city by Libor Holik, CEO of B+N's subsidiaries in the Czech Republic and Slovakia. Then, Barbora Vodickova, HR co-ordinator showed them around, presenting the activities of the company to them.
Staropramen and HP: a visit at B+N's major partners
The day continued with a visit at two of the partners of B+N Referencia Zrt.: at the Staropramen Brewery, the process of beer-making could be studied, naturally, followed by a tasting session. At HP's office building, architecture realised with a focus on environmental protection and sustainability could be explored. Here, all the tasks related to facility management are carried out by B+N.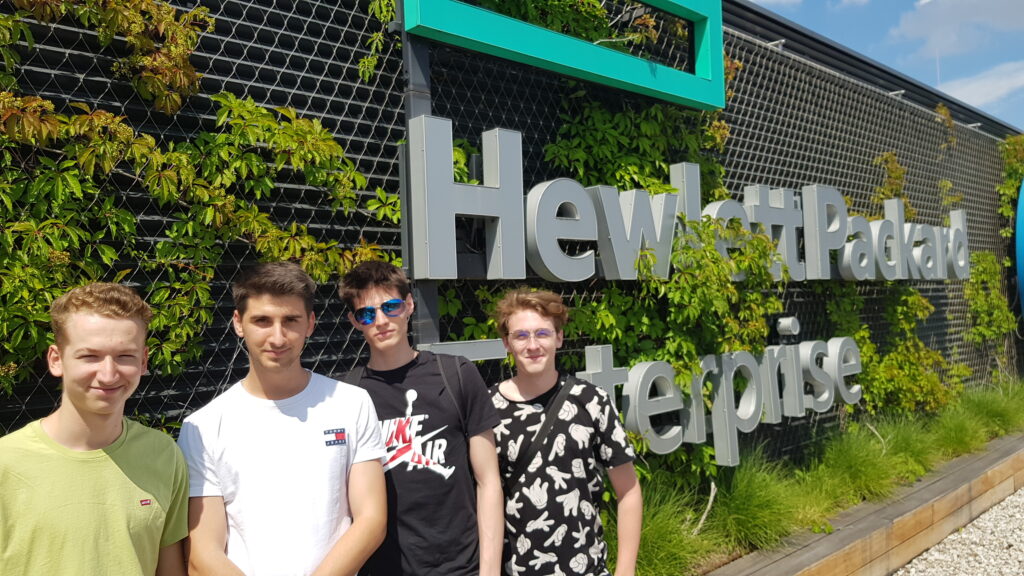 The next day's agenda started with the must-see Prague Castle, the Charles Bridge and the area and it was closed with an unusual 'homeless sightseeing' where the group could gain an insight into Prague's unique world. Naturally, the wonders of the Czech cuisine, from knedle and duck leg to beef stew and beer were also tried.
Opinions on B+N's study trip
We were curious about what the participants thought about the trip. Iván Péli said that "the study trip could show me a lot of new things. It perfectly crowned the work invested into the project in the previous months. We are really grateful to B+N for arranging such high class programmes for us."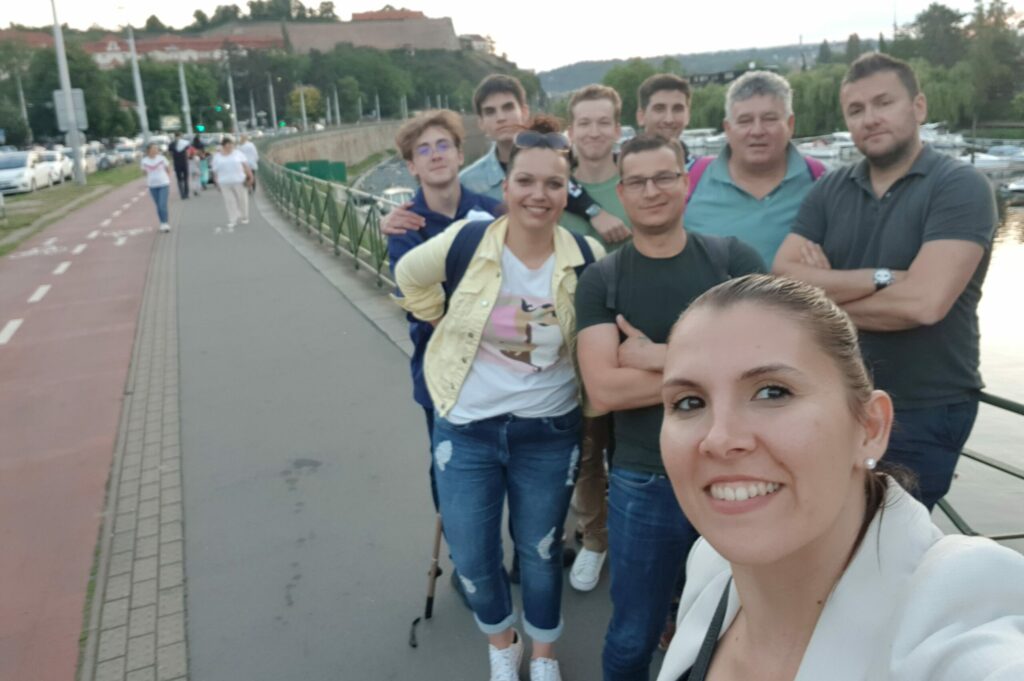 Benedek Bajkó expressed his thanks in the name of the whole team. He pointed out: "Professional arrangement, substantial and fine dishes, colourful programmes – we were not bored for a moment."
Special thanks to Barbora Vodickova who helped us a lot during our entire stay in Prague and took care of the positive atmosphere for this professional trip!