News
"We believe that everyone needs a healthy and livable environment"
B+N Referencia Zrt. has a history of almost three decades and has grown into Hungary's leading facilities management company. The fundamental values on which the company's success is built are transparency, work excellence and customer focus.
"Our services are tailored and flexible, and our work processes are transparent"
From being a cleaning service provider, B+N Zrt. has grown into a market leader in the domestic FM industry with 8,500 employees in Hungary in the past 30 years. Transparency and transparent operations are core values for the company – fmnewsroom points out referring to Diplomacy&Trade.
"We employ all our staff as employees. Our most important base is our blue-collar colleagues. We launched the 'Look around and see' campaign a few years ago in recognition of their work. We think it's important to recognize that without them, we wouldn't have a clean, safe and aesthetically pleasing environment in our offices, factories and vehicles. We believe that everyone needs a healthy and livable environment, and we do our utmost to promote sustainability. To this end, we are constantly improving our work processes and methods to minimize our impact on the environment. We believe that the technology we use must be put at the service of sustainable development. We carry out the tasks we undertake on time, on budget and to the best of our ability. For us, customer focus means that our services are tailored and flexible, and our work processes are transparent" – Ferenc Kis-Szölgyémi, CEO of B+N Referencia Zrt. summarizes.
B+N Referencia Zrt. offers its clients a full range of facility management services – from cleaning to technical operations and maintenance, from fit-out services to landscaping and textile and uniform management.
Being a reliable and continuously growing company gives competitive advantage
Besides the challenges resulting from the pandemic and Russian aggression in Ukraine, facility management companies have been facing another problem: securing an adequately trained workforce. Providing qualified staff is a major challenge for B+N Reference Zrt. as well. "At the same time, being a market leader and a stable, reliable and continuously growing company gives us a significant competitive advantage"- Kis-Szölgyémi points out adding: "We provide our employees with a wide range of benefits, from continuous training to various social and financial benefits. Just to give one example, in July 2022, we became the first in the FM sector to introduce the domestically developed 'Salarify Pay' solution, which allows our employees to access a portion of their salaries during the month. This means they can tailor their paydays to their own wallet. All this is quick and easy, via an application."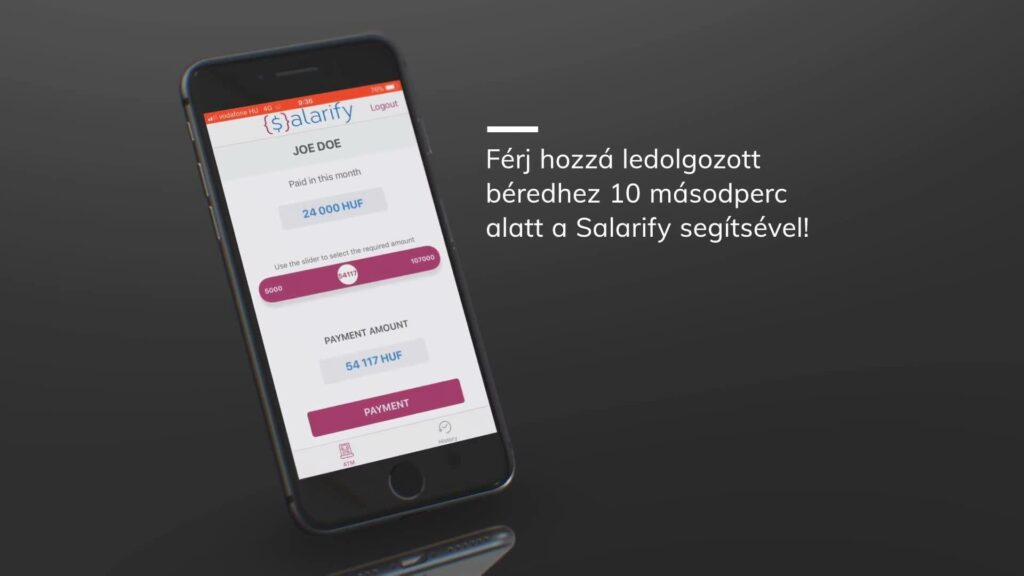 B+N excels in its field
B+N Zrt.'s client portfolio is extremely broad, the company provides services to state and municipal institutions in addition to numerous international and domestic companies. The quality of work is often verified by positive customer feedback but Ferenc Kis-Szölgyémi highlights in the interview: "Of course, we have detailed, comprehensive quality assurance and control mechanisms in place on a daily basis. Let me give you an example from our most important 'customer', the travelling public: according to a survey by the independent international quality control institute ASQ, Airport Service Zrt. – the main activity of which is cleaning services provided by B+N Referencia Zrt. at Budapest's Ferenc Liszt International Airport – has achieved an excellent result in this area. Our company is a specialist in airport cleaning in the Central and Eastern European region. In addition to Ferenc Liszt International Airport, we are also responsible for the cleanliness of Vaclav Havel Airport in the Czech capital, Prague."