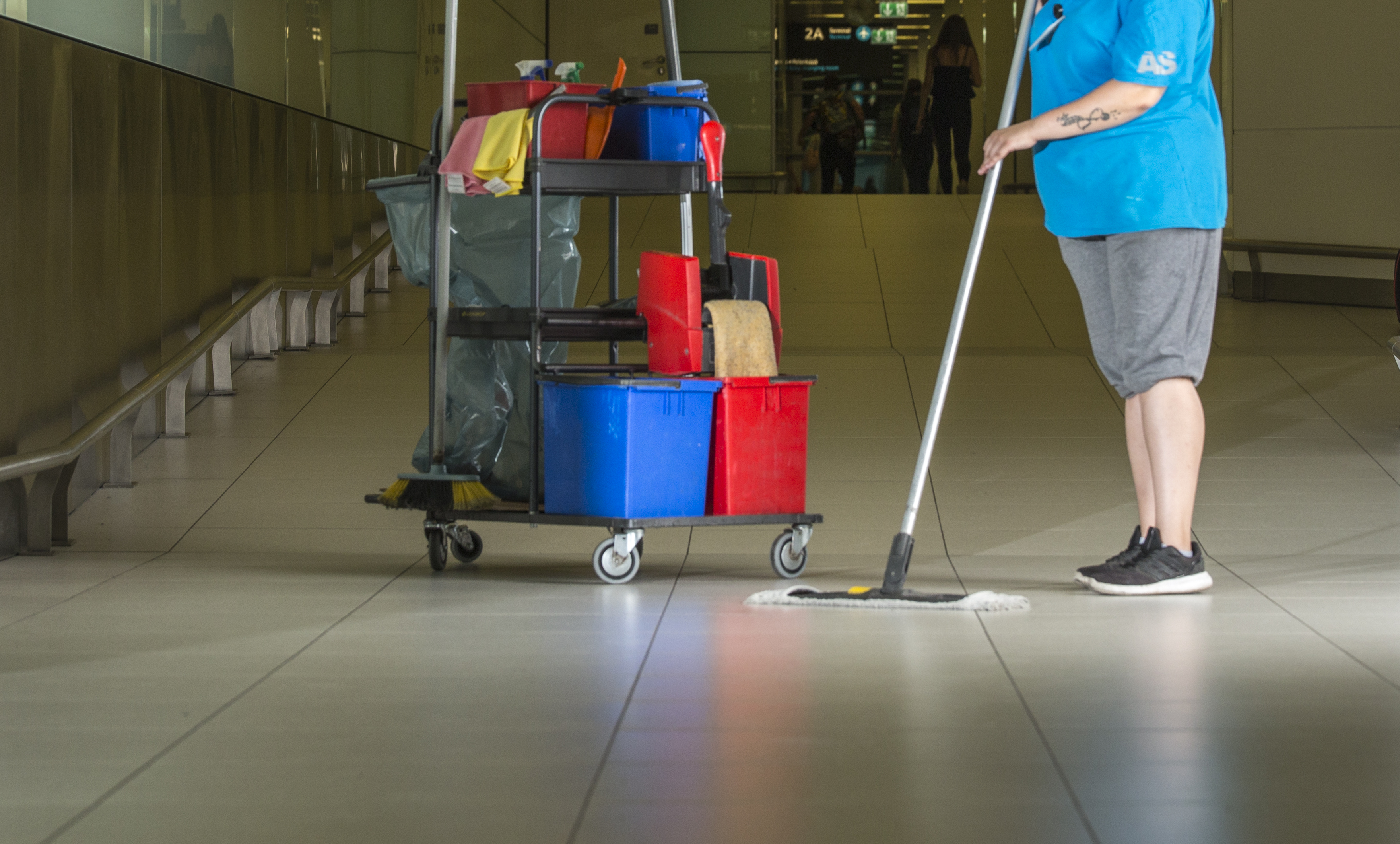 Appreciation – We expect a clean environment every day, and yet the social prestige of the cleaning profession is quite low.
Now, when our health depends on how many people are willing to pick up the shift day by day, the question naturally arises: are they appreciated enough? Hungary's biggest facility management and cleaning company B+N Referencia Zrt. has launched a social sensitivity campaign on their behalf.
As a recent research study found, an office cleaner working in an 8-hour shift and dusting only the desks bends their back 1440 times, whereas during window cleaning they have to perform 9600 circular motions. However, physical demand is not everything. They have to know which chemical goes with which surface, and they also have to operate cutting edge cleaning machines. They pick up the shift even when we can stay home. Cleaners don't only work in office buildings, but in hospitals, public areas and public transport vehicles, like when they are emptying the dustbins on train carriages.
Mrs András Konkoly, aka Magdika cleans in night shifts. She is an employee of B+N Referencia Zrt. and commutes to Budapest by company bus. She starts her shift at 5 pm and finishes at 1 am, then goes home. by the time she finishes, 110 rooms, common areas, corridors, even handrails and door handles have to be shimmering clean.
'When I got here, I had to learn how many types of detergents we use: anticalcare, window cleaning solutions, disinfectants, floor care products, different detergents for taps and basins. The appearance of the coronavirus made it necessary for us to use 2 more disinfectants. Many people think the more chemicals they use, the more efficiently they will clean, but actually clean water is the key of cleanliness. I lift 80-120 liters of water every day. We use four cleaning cloths, blue for the rooms, green for kitchens, yellow for computer screens and pink for toilets', said Magdika, who used to do white-collar work in a bank and as an accountant. She doesn't have bad feelings about working as a cleaner, she gets a decent pay for that.
During a pre-campaign survey workers pointed out: they are often looked through and hardly being said hello to. They feel everybody expects them to keep up the cleanliness but only few thank them for their work.
'Since last year we have been planning to launch a social sensitivity campaign to make the public aware of the socially indispensable, yet almost invisible, work of cleaners', said Ferenc Kis-Szölgyémi, CEO of  B+N Referencia Zrt.
'The groundwork had been laid for long months but by the time we were ready, COVID-19 had reached the country. The 45 thousand cleaners in the country have always deserved our heartfelt appreciation, but in these times they deserve it a 100 times more. We employ 4100 cleaners who are doing a great job cleaning transportation vehicles, hospitals and office buildings. The majority of our society take cleanliness for granted but do not appreciate the people who make it happen.
With our campaign "Look round and see" we want to call attention to this problem.
'Cleaners make our everyday life comfortable. What would we say if nobody emptied the dustbin or disinfect the hospital rooms?', asks Erika Kókai, Marketing Director of B+N. It is our responsibility to do something about the prestige of this work and to stand up for our cleaners and every cleaner in the country because if everything stays the same, soon nobody is going to be left to clean the country'.
Source: pressreader.com