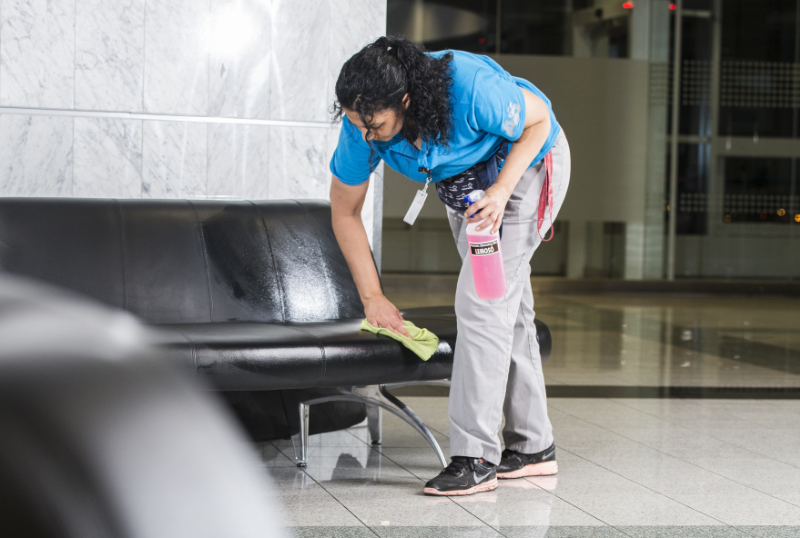 This is not the description of a new cardio training, but the daily routine of a cleaner. Despite being hard physical work, this profession is still being looked down on by many. While we all have started to grow worried about the extra kilos the quarantine might bring with itself, this will be the least of cleaners' concerns. They cannot stay home, just as always, they will travel as much as 2-3 hours just to do their job.
They don't undertake to do this work just for the money. Just like health care workers, they believe their work matters a lot. And it does, when  they create order and cleanliness in our workplaces and public institution. However, since the appearance of the coronavirus, they have been doing even more for us, beside cleaning, they also disinfect. And yet, public appreciation towards them is still so meagre that a special initiative has been launched to boost it.
Cleaners' work is indispensable
'Since last year we have been planning to launch a social sensitivity campaign to make the public aware of the socially indispensable, yet almost invisible work of cleaners', said Ferenc Kis-Szölgyémi, CEO of the company.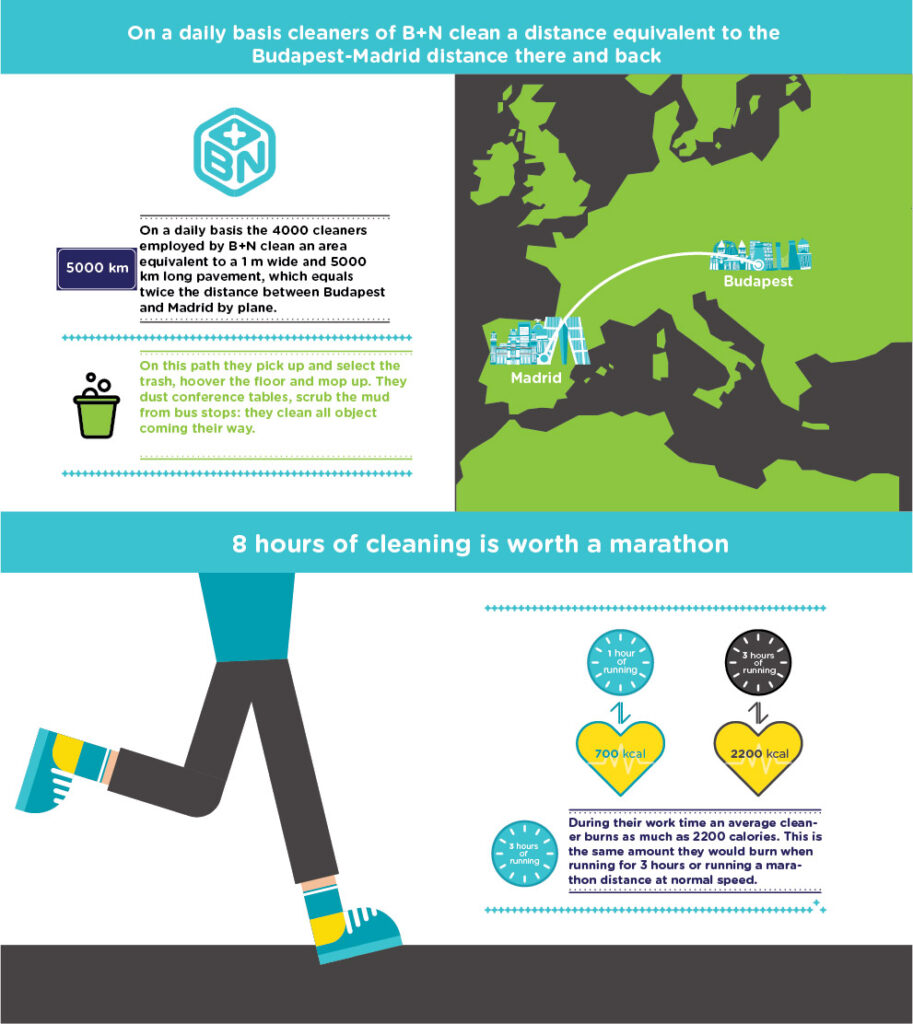 The groundwork had been laid for long months but by the time we were ready, COVID-19 had reached the country. The 45 thousand cleaners in the country have always deserved our heartfelt appreciation, but in these times they deserve it a 100 times more.
We employ 4100 cleaners who are doing a great job cleaning transportation vehicles, hospitals and office buildings. The majority of our society take cleanliness for granted but do not appreciate the people who make it happen. With our campaign "Look round and see" we want to show an alternative approach.
This is hard physical work, could you handle it?
Although it is a common misconception that anyone could do cleaning, those who cannot bear the physical burden of this job or are not reliable should not do this physically highly demanding work, which is also a matter of trust. An hour of vacuuming or sweeping is 276 kcal, an hour of window cleaning is 279 kcal, an hour of mopping is 359 kcal and an hour of weightlifting is 505 kcal. What is weightlifting here? Let's say lifting 80-150 kg of rubbish or buckets full of water every day.
Of course these activities are mixed and, with some break, have to be completed in 8 hours, by the end of which everything has to be done, the premise has to shimmer. The regular daily work is currently supplemented with extra disinfection as door handles, knobs and handrails need to be sanitized as well. That's why it is so disappointing to see how much our society looks through cleaners. We don't really talk to them, only when there is a problem or a mistake has been made but rarely when they have done something right.
'We have got so used to the order and cleanliness around us that we simply take it for granted and fail to even notice the people who created it', said Erika Kókai, Marketing Director of B+N. 'We believe people are indifferent because nobody has shown a good example by appreciating the work cleaners do for us. It is our responsibility to do something about the prestige of this work and to stand up for our cleaners and every cleaner in the country because if everything stays the same, soon nobody is going to be left to clean the country'.
Source: femina.hu